The Fourth of July is celebrated across Cape Cod each year with local parades, picnics at the beach, evening concerts, and family barbecues.  Unfortunately, Independence Day also is tied to serious burns and injuries resulting from fireworks use. Last year, U.S. hospital emergency rooms treated an estimated 8,600 people for fireworks-related injuries; 73 percent of these injuries occurred between June 18 and July 18.
Fireworks also cause serious injuries, including devastating burns and other injuries to children. In fact, fireworks send 3,000 children under the age of 15 to emergency rooms each year in the U.S. The National Fire Protection Association reports that sparklers, which burn at about 1,200°F and are typically viewed by parents as relatively harmless fireworks for children, cause serious burn injuries, accounting for one-third of the injuries to children under five. The best way to protect your family is to not use any fireworks at home – period!
Attend public fireworks displays and leave the lighting to the professionals.
2015 Cape Cod Fireworks:
Falmouth Heights Beach: Dusk July 4th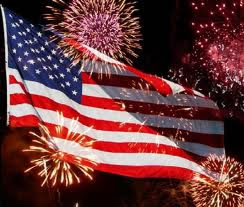 Lewis Bay Harbor, Hyannis: Dusk July 4th
Provincetown Harbor: Dusk July 4th
Orleans, MA: Rock Harbor Dusk July 5th
Cape Cod Parades & Family Fun Events 2015

9:00 am Barnstable Village
9:30 am Chatham
9:30 am Welfleet
10:00 am Sandwich Wing School
10:00 am Centerville
10:00 am Falmouth
10:00 am Orleans
11:00 am Cotuit
11:00 am Hyannis Port
11:00 am Provincetown
12:30 PM Chatham – Oyster Pond Beach – Boat Parade
1:15-1:30 PM Hyannis Harbor Boat Parade
4 PM Hyannis – Main Street
5 PM Edgartown
9 PM Sandwich – Shawme Pond – Boat Parade